I am sharing the slides from my talk at the OmnichannelX Conference 2022, where I talked about content and design systems for the product metrics. WordPress does not have an option to embed Google slides and so I am sharing a few images from the slides.
The design systems' goals metadata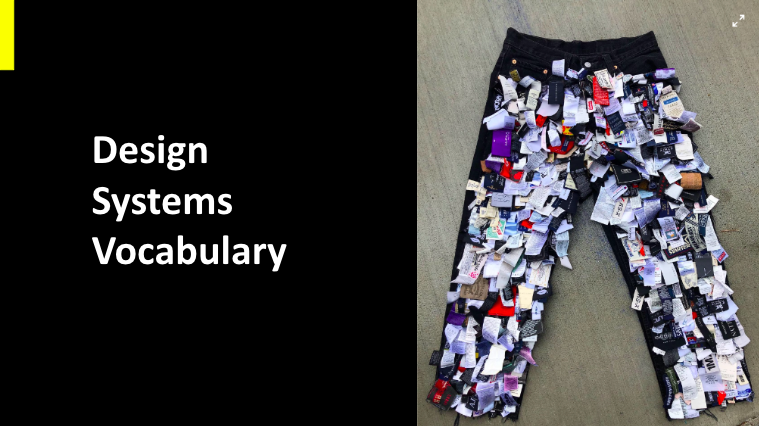 The design systems vocabulary that punctuates our work journey and conversations in content and design work—Collaboration. Standardization. Unified positioning. Velocity. Operations. Efficiency. The design systems success metrics are generally around their adoption, time to shipping, and hours saved.
I call these as the defensive metrics because none of these metrics really help us know about their contribution to the product success—for the product metrics.
Our incentives to work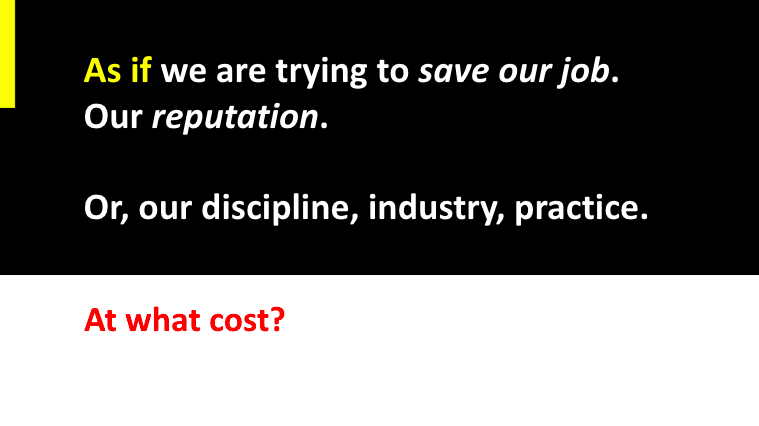 We work on design systems directly or we continue to use these systems as if it helps us save our job or the contract. As if it helps us save our reputation. Particularly if we are an active contributor to an organization's design system, we do not really care for how the DS success translates to the product metrics—the bottom line.
Content and design, and the metrics literacy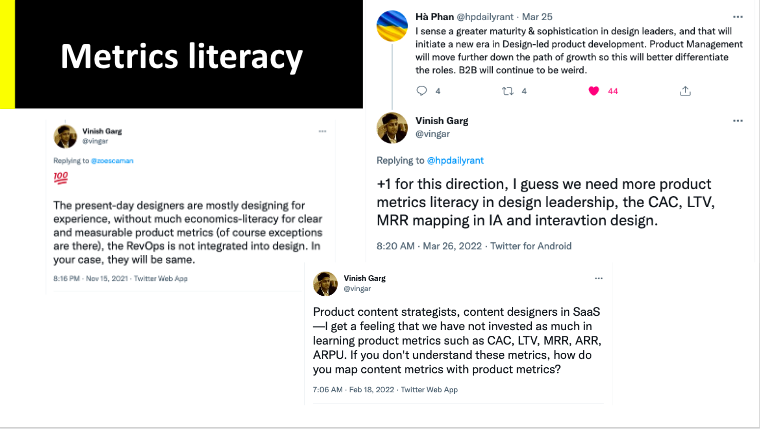 We need to invest in the metrics literacy—the unit economics of the business. How content and interactions and design helps in the customer retention and the LTV and ARR (SaaS metrics). I can see a specialized role of content economists and design economists in the product teams—not only for the design systems metrics but for design and content work in general as well.
Content and design economists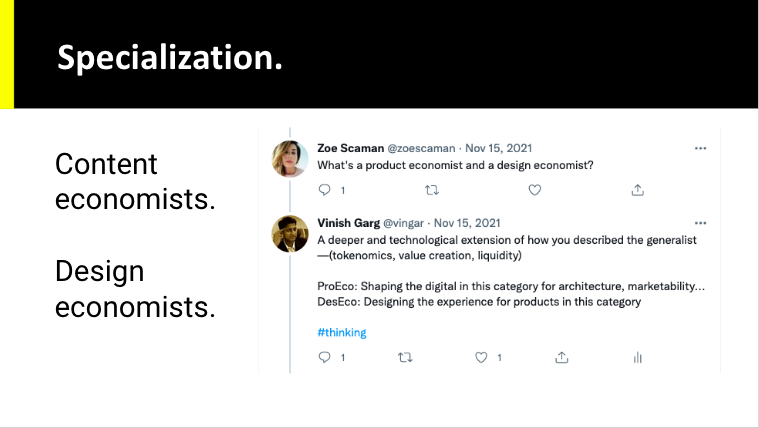 I can see the scope of a content economist or a design economist in the team who sits on the intersection of our content or design practice, content and design system strategy, and revenue departments.
They know the unit economics of the business, speak in the language of product metrics, and help the content and design system contributors plan their investments for the proactive metrics—the CAC, LTV, ARPU, and other SaaS metrics or product metrics in other business models.
See all the slides in this Google slides document.
Related readings