This is part one of my recent experiences in Tata Memorial Hospital, Chandigarh. In March 2023, my mother was diagnosed with cancer. After visiting a few healthcare institutions including the PGI and meeting many oncologists including surgeons and oncology consultants, we thought of checking in Homi Bhabha Cancer Hospital, in Mullanpur, New Chandigarh.
(In part 2, I plan to talk about the institute as a system—how patient-centricity lies on the intersection of their digital information systems and the manual processes. In part 3, I might have a deeper look at their operations and the interconnected subsystems.)
Our first couple of experiences were strange—they were very methodical and so we found them a bit slow. Their methods of showing urgency were not clearly visible. They took time in the diagnostic review cycles, and we were getting a bit impatient.
It was only after a few visits and how they advised her to get a stoma surgery, we got a feel of their protocols—their processes, and how their super powerful EMR keeps everyone in synch for the patient-centric information exchange.
And during the last six months of our experience with this institute, and with my mom undergoing five different surgeries in different departments under different doctors, I must say that it is the best cancer caregiving institute that I could ever wish for.
I am saying it because our patient was very well taken care of—I want to share my experiences as any other consumer.
—The doctors have superhumanly expertise. To talk about their expertise is a bit of understatement—they are very methodical, patient, and approachable, and they always have a lot of time. The entire cycle of pre-visit, in-visit, and post-visit interactions clearly show how the institute leadership have invested in the practitioners' onboarding and training and defining the caregiving standards and the expectations.
I might not be able to name all the doctors and specialists whom we have met so far but very special thanks to:
Dr. Alok Goyal and Dr. Shivani in Chemotherapy
The doctors in Stoma department including Dr. Jagdeep
All other resident and visitors doctors when my mom was admit in the female ward, in the daily ward, the staff in the blood sample collection center—the staff who would spent 15-30 minutes to find the veins to collect blood samples, the administrative staff available on different counters for scans, billing, and status.
I could see many traces of wisdom and how an inspiring leadership shows in small interactions everywhere.
—Their general and non-technical staff keep on rotating within different departments. For example, the folks at the reception counter of different OPDs, in the MRI and other scan center, in radiations department, and in other units—they keep on moving for their duties which ensures that the staff is trained for multi-disciplinary and multi-dimensional support and roles in the institute.
In my first job in coVeda in 2005, we had a similar system where the founders—Kultar Nat and Jaspreet would play a draw of lots to change the seats for every employee in the organization. They believed that it was a single team and so every individual should be prepared to sit anywhere in the office, with anyone, and learn other practices, and be friends with anyone, regardless of their role or expertise. There were no preferences, no team specific boundaries, and no bias, and it applied to the founders too—a very democratic way of building an organization.
Homi Bhabha Cancer Hospital and Research Centre (HBCHRC), Mullanpur, Chandigarh is showing similar signs—they build institutes for certain set of standards and their protocols are the governing principles. What is equally surprising that they maintain a very high-degree of patient-centricity, compassion, and proactive caregiving vibes throughout the hierarchy of healthcare operations—be it in consultancy, in the wards, in pharmacy, and everywhere. You cannot achieve such goals only by training the staff for their roles—it is about first defining the belief system at the leadership level.
We have got access to the portal portal in their EMR and I can see the treatment description, notes, reports, the instructions if any, the scans, the billing history, and other relevant details that might be useful for the patient and their family or friends.
The way doctors explain the why and how of the treatment options, the journey, and precautions, and the process of why moving from A to B to C is important gives a lot of confidence to the family and the loved ones.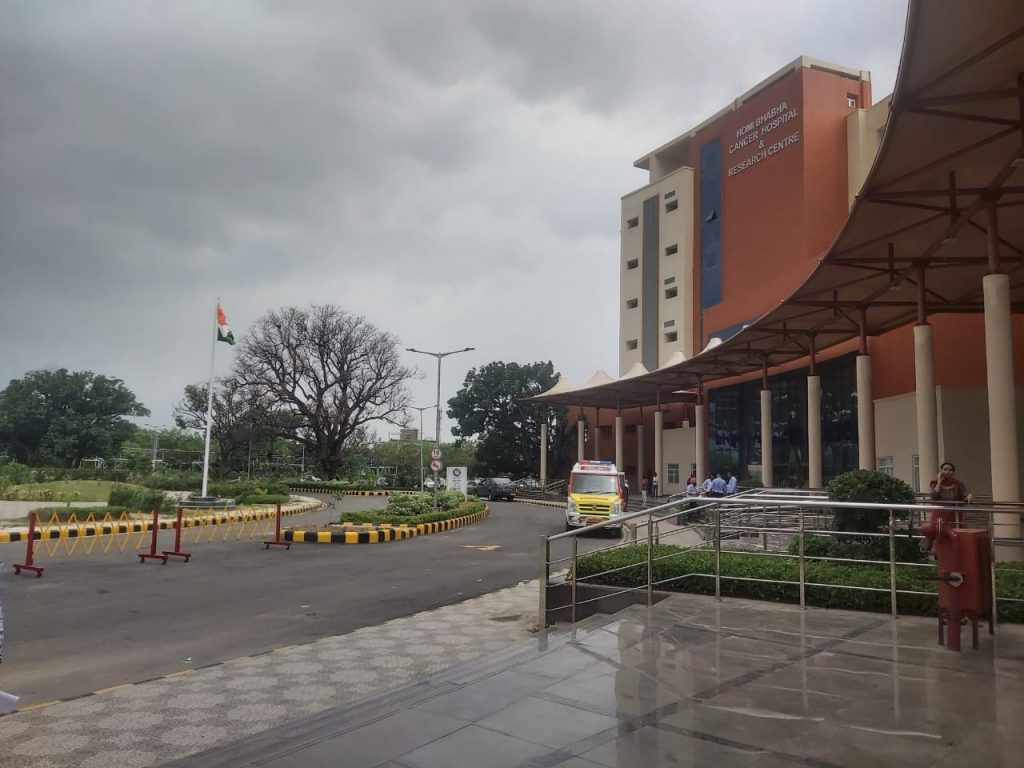 Homi Bhabha Cancer Hospital and Research Centre (HBCHRC), Mullanpur, Chandigarh is laudable for all the possible reasons. Watch out for the part 2 and part 3 in this series.