Misinformation, too many fragments in news sources, and highly opinionated algorithm bias—all these have diluted our trust in the public sector information. IFTF's Governance Future Lab (see their website, opens in a new tab) works on the mission of helping governments improve their foresight capabilities so that they can plan and create systems-level change in how technology is designed, scaled, and regulated.
They have published a playbook to help the teams make better long-term decisions by increasing their foresight capacity. It allows them to design the standards-compliance or goals-compliance structures and it helps them align with the values and ethics of traditional democratic civil services.
The playbook is for anyone who works for the government or in public sector agencies for governance and digital experiences. The playbook gives you:
Five different risk zones—Law enforcement, climate, public health, equity and inclusion, and artifical intelligence.
In each risk zone, you get two scenarios to learn to respond for each scenario
One decision tree for each scenario
Three to five questions in each scenario
You can see an example as well to prepare your team for the activity. For example, see the decision tree for Law Enforcement risk zone.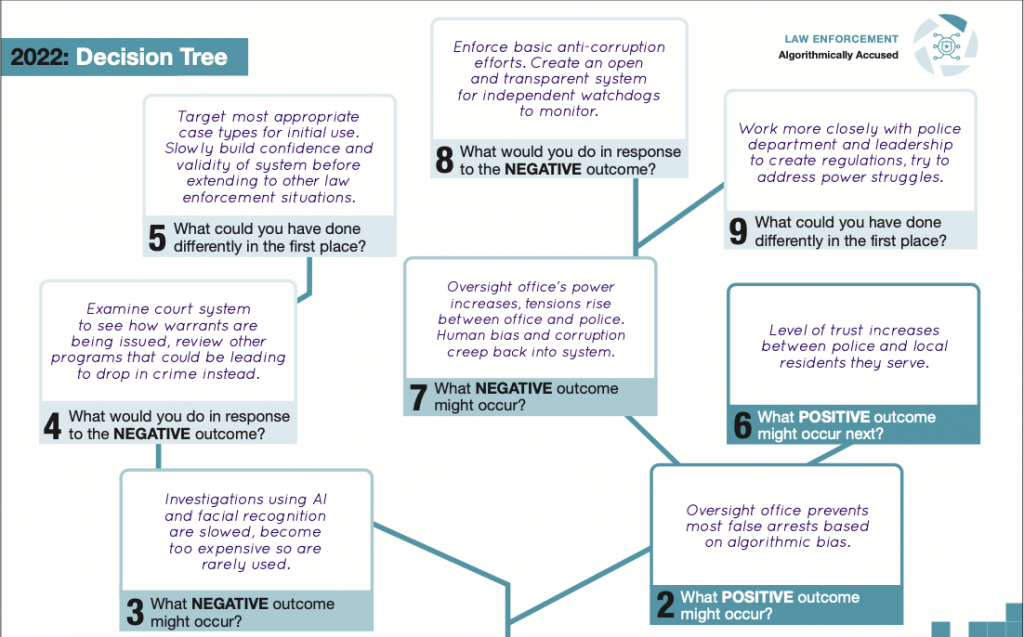 Apart from being a useful reference for those in service design or digital design in public sector, this playbook is an excellent guide to design similar playbook for ethical technology governance in private sector. Content governance plays an important part of an organization's content and communication systems and although content governance has largely been about applying technology and business rules to the content life cycle, a set of checks and practices on ethical content can make it to any content governance plans.
To think where the branded content resides for its ethical borders whether for sense-making or persuasion power or how much freedom and choice it gives the audience to make informed decisions for their own choices, needs, aspirations, and goals—we do not have many documented references even in content-and-design mature private sector organizations. This playbook could give them some directions. You can download the playbook here.
Tweet to me if you have any thoughts or comments on this playbook.
—
This topic is part of my advanced course in product content strategy, content design, and UX Writing. See the course details for how we can find and add more meaning to our work.